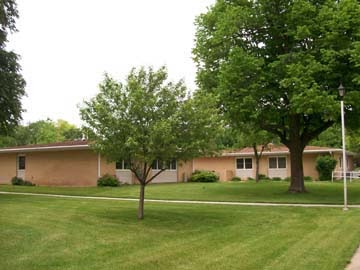 Stanton Housing Authority – Ivy Manor
1109 Ivy St, PO Box 658
Stanton, NE 68779
Phone: 402-439-2005
Fax: 402-439-2259
Email: ivmanor@stanton.net
Ivy Manor consists of 29 apartments and a community building
22 – One bedroom units
6 – Two bedroom units
1 – One-bedroom handicap accessible unit
All units have a private entrance, are on ground level and include the following:
Walk in shower
Grab bars and emergency bell
Electric range
Refrigerator/freezer
Cable ready
Soft water
Rental rates are based on each individual's actual income. The maximum rent for a one bedroom unit is $338.00 to $426.00 per month and $472.00 for a two bedroom unit (maximum rental rates are re-evaluated annually and are subject to change). Items included in the rent are:
Electricity
Water and sewer
Natural gas
Trash
Lawn Maintenance
Snow removal (Does not include street parking areas, the City will do this if all cars are moved out of the area.)
Use of the Community Room for family gatherings on a first come basis.
Eligibility:
Annual income may not exceed posted requirements. Preference is first given to those over the age of 62, homeless, near elderly, disabled and if we still have openings to the general community. In order to be placed on the waiting list you must first submit a pre-application.
Laundry facilities are located in the community building which includes two coin operated washers and two dryers. There is also an exercise room located in the community building.
Miscellaneous:
There are monthly potluck suppers as well as Bingo.
Ivy manor is conveniently located within walking distance of most business including the Post Office, Banks, Grocery and Hardware stores, Ivy Street Medical and the Court House.
Stanton Health Center provides Meals on Wheels to the community; you may contact them at 402-439-2111 for additional information.